..Our home is by the sea...
A bit about us............. we have worked tirelessly on our home for the past 9 years, transforming it into what it is today, a popular family run B&B. Upon reflection it would probably have been easier to knock the house down and re-build !!
The main work took place while I was pregnant with our twins, Tom & Abigail and we both worked in full time jobs to support our visions. Ceilings replaced, walls replaced, floors pulled up, heating installed, bathrooms re-designed, cornicing replaced ........... a huge commitment.
A hard slog persued and we eventually realised our dream by releasing the full potential that we knew was within our home.
Sit in the garden and soak up the atmosphere. Listen to the sea lap the shore or just enjoy the peace and tranquility
HAVING A GOLFING BREAK
Of course St.Andrews is only a 15 min 'drive' away for all you golfers!
There is a diversity of scenes to be found within these villages or indeed if you venture further on towards Crail and St Andrews or equally in the other direction towards Elie you are sure to find something new to explore.

We can arrange a trip to the 'Isle of May' for you, there you can watch Puffins, Eider Ducks and Grey Seals amongst other wildlife and why not explore the islands 2000 year history?

If you would prefer to remain on dry land, Anstruther boasts the award winning 'Scottish Fisheries Museum'. This is a 20 min stroll away and can provide the whole family with a very interesting day out.

Or if you'd rather, just sit in our beautiful garden amidst the palm trees - yes, palm trees! Take in the stunning views of the 'Isle of May' and listen to the sea lap the shore a few meters away .....ahhhh paradise!

We are opened all year round so come and visit us soon.
How to locate us.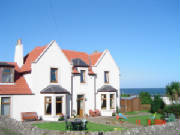 Click on the map to take you to Streetmap and then type in postcode KY10 3JW to pinpoint us.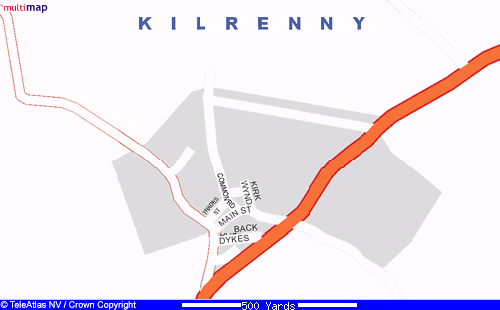 Plan your route and make sure the roads are safe.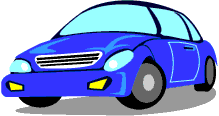 Fife and it's diversity of scenes.
We are situated directly on Fife's Coastal Path. Whether you are a wildlife lover or just someone who likes the outdoors there is something for you.
We have a small harbour in Cellardyke and a larger harbour in Anstruther which has had a new lease of life recently with the intruduction of a 'marina' style yacht mooring . A few miles along the road in Pittenweem the harbour is still used by our fisherman to 'land' their catches. This is where the local weekly fish market is held.
For the adventurous, there is Elie Water sports. Or soak up the ambience of the jazz bars (seasonal). There is also 'East Neuk Outdoors' in Cellardyke where you can try out canoeing or abseiling, they also hire bikes, have a crazy putting course, archery and a bouncy castle for the younger family member.
The villages each have their own individual character.
With beautiful scenery all around, there is plenty to entertain all the family.
Up to the minute weather forecast.

* * What's happening in Fife toay?
Today's news from Fife's local print.
Daily news headlines.
Trace you roots

Games. pastimes and family leisure.